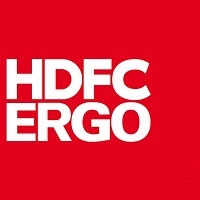 HDFC ERGO Health Insurance
Health Insurance is a medical coverage that helps you meet your medical expenses by offering financial assistance. Due to the high cost of hospitalization expenses it is important to have a health insurance plan in place. All this increase ends up being a burden for the consumers, making healthcare unaffordable for many. This is where HDFC ERGO's health insurance policies come into play, as they take care of the hospitalization and treatment charges, leaving the consumer free of financial woes. Get yourself a health insurance plan now.


Optima Vital

Health Insurance

Individual Personal Accident

Cancer Care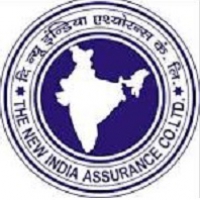 The New India Assurance Co Ltd
NEW INDIA ASSURANCE CO. LTD, founded by Sir Dorabji Tata in 1919, a Multinational General Insurance Company, today operates in 28 countries and headquartered at Mumbai, India. Our global business crossed Rs. 26607 crores in March 2019.
We have been market leaders in India in Non-Life business for more than 40 years. Our Indian business crossed Rs.23910 crores in March 2019. We are the only direct insurer in India rated A-(Excellent) by AM BEST Company since 2007. We have been rated AAA/Stable by CRISIL since 2014, indicating that the Company has the highest degree of Financial Strength to honour its Policyholder's obligations.
We have been leading the market, apart from premium, in reserves & net worth for many years.


Burglary Insurance.

Mediclaim


Fire Insurance.

Transit Insurance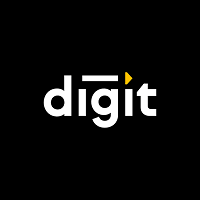 Go Digit General Insurance Company
Insurance is complicated, we're here to simplify it.
Let's talk about bread!

The way we know it today, sliced form, was not how it was a century ago. It had to be knifed, torn, or bitten-off from the loaf itself. Complicated, right? Especially now that you can easily toast a slice. Pop, so simple!
But why are we talking about bread? Because insurance today is very much like that unsliced loaf of bread; cumbersome and unnecessarily complicated. Most consumers have a lack of understanding of what product is right for them, and claim settlement is a long, tedious process where paperwork and fine print make the entire experience unpleasant. Aargh, someone get us a knife here!


We're simplifying insurance products so that even a 15-year-old can comprehend them.
We believe this can be changed; the way insurance products are viewed, purchased, and claimed. Simply put, we are here 'To Make Insurance Simple.'
With that as our mission, we are reimagining products, and redesigning processes. We are going back to the basics and building simple and transparent insurance solutions, that matter to people.
Covid Insurance for Employees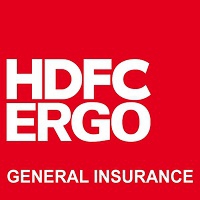 HDFC ERGO General Insurance Company Ltd.
HDFC ERGO General Insurance Company Ltd. is a joint venture between HDFC Ltd., India's premier Housing Finance Institution and ERGO International AG, the primary insurance entity of Munich Re Group. The Company offers complete range of general insurance products ranging from Motor, Health, Travel, Home and Personal Accident in the retail space and customized products like Property, Marine and Liability Insurance in the corporate space.


Private Car

Motor Insurance

Two Wheeler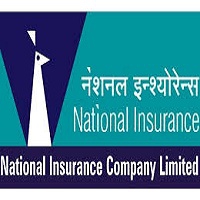 National Insurance Company Limited
National Insurance Company Limited is India's Oldest General Insurance Company. It was incorporated in Kolkata, West Bengal on December 5, 1906 to fulfil the nationalist aspiration for Swaraj. 66 years later, after passing of General Insurance Business Nationalisation Act in 1972, it was merged along with 21 foreign and 11 Indian companies to form National insurance Company Limited, one of the four subsidiaries of the General Insurance Corporation of India, fully owned by Govt. of India. Under the provisions of this Act, the shares of existing Indian general insurance companies and undertaking of other insurers were transferred to GIC for the regulation and control of insurance business.
On Aug 7, 2002, National insurance was delinked from its holding Company that is GIC and was formed as an independent insurance company.
National Insurance has offices all over India and a foreign office in Nepal. The Company has strong presence with around 1730 offices and more than 13000 skilled employees and over 50000 Agents spread all over the nation.
Mission:
To be the most preferred choice of customers for General Insurance by building Relationships and grow profitably.
Vision:
Leveraging technology to integrate people and processes.

To excel in service and performance.

To uphold the highest ethical standards in conducting our business.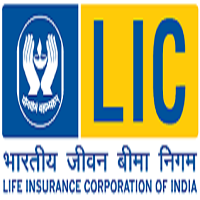 LIC of India
Every day we wake up to the fact that more than 250 million lives are part of our family called LIC.

We are humbled by the magnitude of the responsibility we carry and realise the lives that are associated with us are very valuable indeed.

Though this journey started over six decades ago, we are still conscious of the fact that, while insurance may be a business for us, being part of millions of lives every day for the past 61 years has been a process called TRUST.

A true saga Of Trust.